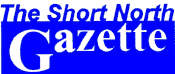 Write to us at
Mailto:info@shortnorth.com
Return to Home Page:
http://www.shortnorth.com
The Short North Gazette
proudly Presents
The
Emerson
Burkhart
Gallery

Emerson Burkhart in a contemplative mood.
Photo by George X. Volk


Emerson with Jeanne Thomson in the kitchen of his old house on Woodland Avenue.

Emerson with screen star Arlene Dahl at the Kahiki
Restaurant in Columbus, Ohio.




Front yard overgrouwn with weeds,
voracious ivy working its way around
all four sides of the house, this was Emerson
Burkhart's home on Woodland Avenue.
It is where all of his famous Open Houses
took place.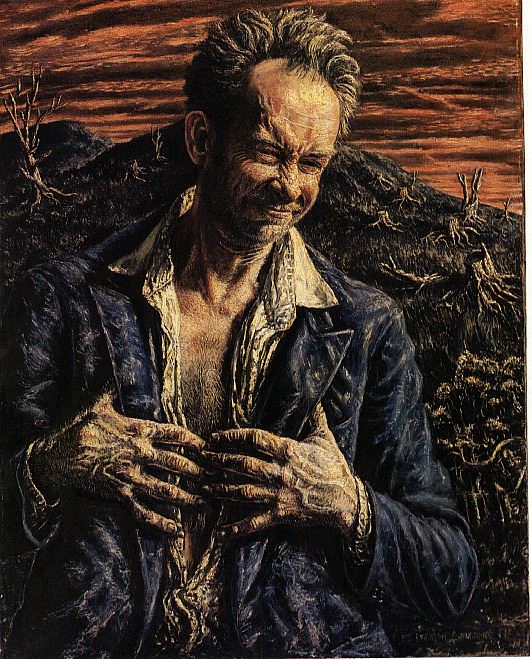 The Animal Nature in Man, oil on canvas, 44 x 34 1/4 inches.
Painted in 44 sessions, Karl Jaeger collection. Emerson worked
real hard on this self-portrait, especially on the background.
Then he would find he wasn't satisfied and he would scrape it off
and start over. After all this time and effort, he'd begin to think about
his own mortality and this depressing background is the result.
---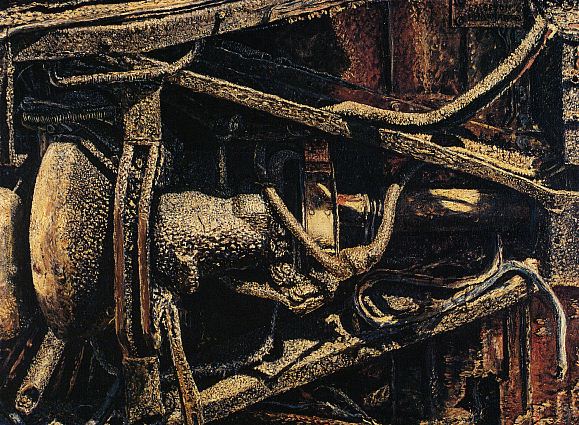 Closeup of locomotive driving gear
probably painted in the old railroad yards
on the East Side of Columbus.
---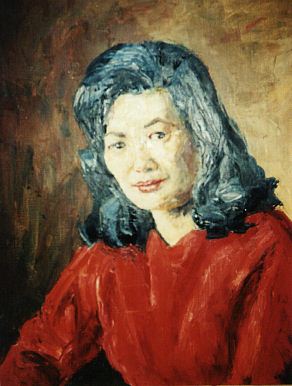 A Japanese lady Burkhart painted as "artist in residence" on one of the
'round the world tours with Carl Jaeger's International School.
---

Click here to go to the Burkhart Gallery Annex:
Materialism, one of over 200 Burkhart self-portraits depicting
the many aspects and facets of human behavior. PLUS: The artist poses
in front of a self-portrait obviously showing a man of compassion.
AND MORE! Surprises by this wonderfully talented artist from
Columbus (and Kalida, OH where he was born) . Burkhart, by the way,
was born in 1905 and he died in 1969.
---

Louis Pasteur, Robert Koch, and Other Eminent Bacteriologists,
Mural at The Ohio State University Social Administration Building.
---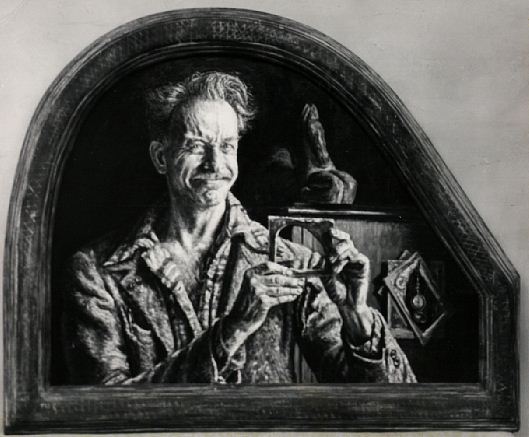 Don't Be Afraid of the Shape of Things that are to Come. First Prize
at the Butler Art Institute.



---

Houses on the Hill, Tunis, 1965.
---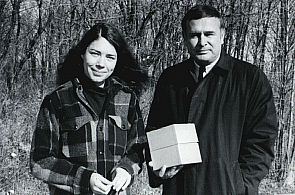 "I've traveled all over the world," Emerson would say,
"and there are parts of Delaware County just as beautiful as
anywhere else. So scatter my ashes in some pretty little
cove along the shores of Hoover Reservoir." He would
get a mischevious grin on his face as he reflected,
"That's part of the city water supply and half the people
in Columbus will have a tiny bit of me in them.
Ain't that somthing!" Here we are about to follow
his wishes.